General information
Introduction
The Summer School is located in the nature paradise of Bifröst Village in West Iceland, right between a volcano and a glacier. Students are accommodated in comfortable en-suite single rooms at the program´s beautiful campus on the shore of Lake Hreðarvatn. There are natural wonders in a walking distance and students are surrounded by glaciers, volcanoes, midnight sun, waterfalls and unspoiled nature.
Accommodation
Students are accommodated in comfortable single rooms with private baths. All rooms are equipped with a desk and chair. All apartments have kitchen and living room. Accommodation is guaranteed on campus and it is only 50 meters away from the university building.
Meals
All meals are served in the restaurant by professional chefs. The breakfast buffet normally consists of a wide variety of breads, jams, eggs, cheese, ham, sausages, cereals and muesli. Coffee, tea, milk, and orange juice are available during breakfast. Lunch and dinner meals include a variety of Icelandic dishes. Vegetarian dishes are also available. Please note that the restaurant will try to meet dietary needs that students may have.
Service and Facilities
The Bifröst University office of the Summer School will be at student´s service from Monday to Friday 8:00am-12:00am and 1:00pm to 4:00pm. The staff will be available for questions and support. All necessary reading material for the courses will be provided by the university without additional costs. Printing and copying machine are provided on campus. Study rooms will be available for students to study alone or in groups. Wireless internet connection is available on campus free of charge.
Bifröst University
Bifröst University was founded in 1918 and has been a business school since the very beginning. The university has been a campus university since 1954 when it moved to the nature paradise Bifröst in West-Iceland, 100 km from the capital. Today there are two faculties: Faculty of Business and Faculty of Social Sciences and Law. The University offers programs on both Bachelor and Master levels but the language of instrucion is mainly Icelandic. We offer progressive teaching methods with flipped classroom and all the courses are available online, for the convenience of students. Most of the teachers are full time professionals from the industry and are experts in their fields. Bifröst University is a private, self-governing, non-profit institution and the alumni include many prominent entrepreneurs and leaders in Icelandic business and politics. The location is unique and outstanding. There are natural wonders in a walking distance and the environment makes it easy to focus on studies and make friends for life.
Grading System
Grades are on a 0 to 10 scale.
9.0, 9.5, 10.0 is equivalent to ECTS A
8.0, 8.5 is equivalent to ECTS B
7.0, 7.5 is equivalent to ECTS C
6.0, 6.5 is equivalent to ECTS D
5.0, 5.5 is equivalent to ECTS E
0 - 4.5 is equivalent to ECTS F or FX
Transcript and Diplomas
Students who successfully attend and complete the program will receive the BSS Diploma in Leadership and Management, which includes the Transcripts of grades.
Classroom Attendance
Classroom attendance is vitally important for a successful completion of the program. Regular classroom attendance is mandatory and students absent from classes without justification will not be graded.
Admission
Applicants have to be at least 18 years old and must have an educational background equivalent to one year at a university before the beginning of the program.
Cancellation policy
In case of cancellation/no-show, the university refunds 90% of the paid amount, due to administration and currency risk.
Prices
| | |
| --- | --- |
| | EUR |
| | |
| Sustainable Leadership in the 21st Century | 18 July - 8 August | 3.500 € |
| Seminars, accommodation, trips and full meals are included | |
The trips include: Volcanoes, caves, waterfalls, natural springs, birdwatching, hiking, midnight sun, a boat trip, Golden Circle trip and trips to the scenes of famous movies.
Discounts
Students from our partner universities get 20% discount.
The Early-bird discount of 10% is available if applied by February 1st.
Groups of 5 students or more get 10% discount.
The maximum discount a single student can get is 20%.
The application deadline is June 1st, 2020.
Contact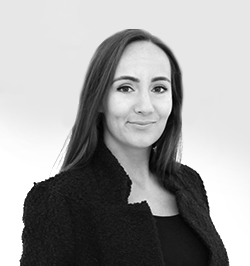 Ms Lara Becker
International Project Manager
international@bifrost.is
Tel: +354 433 3080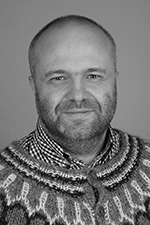 Mr Guðjón Ragnar Jónasson
Project Manager of Summer School
Tel: +354 433 3000
Why Bifröst?
Constant workload trains students in group and team work
Small university that emphasises personal service
We aim for personal development and social participation
Friendly campus for individuals and families
Active quality control and innovative teaching methods