Applying for student exchange
Eligibility
Only students from our partner schools may apply for the exchange programme at Bifröst University. Bifröst takes part in Erasmus exchange programme between Europe universities and has many bilateral agreements with selected universities in North and South America and Asia. Bifröst is also a member of the University of the Arctic and takes part in UArctic's north2north student exchange programme.
How to apply
You must always start the application procedure by contacting the International Office at your home university. Once your International Office has nominated you to study at Bifröst, please follow these instructions:
Fill out and submit the online application form. Don't forget to attach all required documentation before submitting the application.
Click on the following link to download the ECTS learning agreement if your international coordinator has not already provided you with a copy.
Fill out the ECTS learning agreement. It should list the courses you plan to take and must be signed by the international coordinator at your home institution. If the course list for the term you are coming to Bifröst has not been posted yet, refer to the list from the previous year or simply write "Exchange Programme - 30 ECTS credits." You can revise the learning agreement later.
Obtain a copy of your transcript (your academic record) from your home university.
Make a copy of the photo page of your passport. If you have a driver's license, please also make a copy of this (both sides for European standard licenses). Note: it is not essential that you send copies of your passport and driver's license with your application, but this will save time later.
In many cases, your home university will send the application on your behalf.
Applications must reach us by:
15 May for autumn term
15 October for spring term

Early applications are strongly encouraged. Applicants from outside the EU/EEA (including the USA, Canada, Russia, China, Japan, Korea, Singapore, and other countries) must apply earlier in order to allow time to apply for an Icelandic student residence permit. Processing a residence permit can take up to three months.
Financial support
Neither Bifröst nor the Icelandic government offers financial support for international students, but students from within the EU can apply for an Erasmus grant through their home university to lessen the financial burden of their study period abroad.
Administration fee
There is a 45.000 ISK administration/service fee for incoming exchange students, payable on arrival.
Orientation for exchange students
Each semester, a group of foreign exchange students comes to Bifröst University. We make sure exchange students feel welcome at Bifröst by holding an orientation day where they are introduced to all the facilities and the study system. Exchange students will also have their personal buddy. The buddy system helps exchange students to integrate into the campus community and adapt easily to life at Bifröst.
Course offerings
Bifröst University currently offers bachelor's and master's programmes in Icelandic in three departments: Business, Law and Social Science. Every semester, Bifröst offers a selection of undergraduate courses in English. For more detailed information on individual courses, check the list of courses taught in English for the semester(s) you plan to attend.
Icelandic language courses
Exchange students coming to Bifröst University have the opportunity to take an Icelandic language and culture course, worth 6 ECTS credits.
Exchange students can also apply for an intensive language course in August. The course is lasts three weeks and is hosted by the University Centre of the West Fjords in Northwest Iceland. For further information and registration, click here.
Services and facilities for exchange students
Organized bus pick-up at the beginning of the semester
A welcome dinner/party
Guaranteed on-campus housing
Free wireless internet access on campus
Free access to gym, hot tubs and sauna in the middle of campus
Free access to library, study and laundry facilities
One day trip arranged by the university each semester for exchange students
Events organised by the Student Union
A good-bye dinner/party
Airport shuttle at the end of the semester.
For students with young children, opportunity to enrol children in on-campus preschool
Questions?
We know that as a prospective exchange student you will have loads of questions concerning course offerings, travel, accommodation and so on. We suggest you start by reading through the section on planning your trip to Bifröst and then to look through the course lists. We are happy to answer any further questions you might have about your stay with us, so please do not hesitate to send us an e-mail.

We look forward to hearing from you.

Sincerely,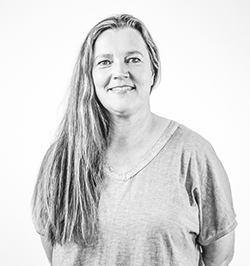 Þorbjörg Valdís Kristjánsdóttir
International Coordinator
Tel: +354 433 3000
Why Bifröst?
Constant workload trains students in group and team work
Small university that emphasises personal service
We aim for personal development and social participation
Friendly campus for individuals and families
Active quality control and innovative teaching methods