Brynjar Þór Þorsteinsson
assistant professor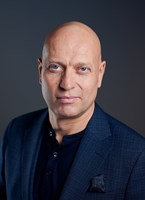 Title: assistant professor
Email: brynjar hjá bifrost.is
Phone: 433 3009

Asgeirsson, M., Neshybová, P., Thorsteinsson, B., & Gustavsdottir, E. (2020). Employee motivation and satisfaction practices – A case from Iceland. In Walmsley, A., Åberg, K., Blinnikka, P., & Johannesson, G. T. (Ed.), Tourism Employment in Nordic Countries: Trends Practices and Opportunities: Pelgrave AU.
https://doi.org/10.1007/978-3-030-47813-1
Graduate level
Marketing strategy and planning
Digital Markets
Strategic Brand Management
Undergraduate level
Negotiating & Sales Management
Service Management 
Marketing in Hospitality & Tourism 
Digital Marketing
Digital products & services
Continuing education 
Marketing
Sales Management
Negotiation
Thesis counceller at undergraduate level
Lectures
SKY conferene, Measuring service Quality using SERVQUAL
Board of Tourism in West Iceland, What is Branding?
Why Bifröst?
Constant workload trains students in group and team work
Small university that emphasises personal service
We aim for personal development and social participation
Friendly campus for individuals and families
Active quality control and innovative teaching methods