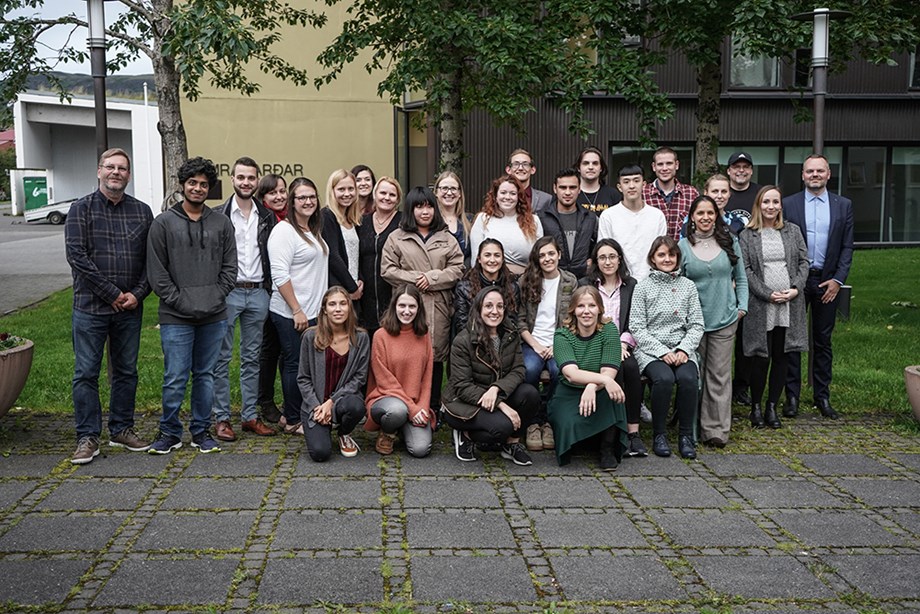 July 25. 2018
Twenty-five students attending the International Summer School this year
This summer Bifröst University has 25 students participating in the International Summer School. The group contains students with a very diverse background coming from 12 different countries, such as the USA, Mexico, Germany, Poland, Canada, Austria, Italy, Belgium, Taiwan, Spain, Russia and Denmark.
The educational background of the students is very interesting as they are as various as they could be: biology, business and even interior design students meet in the same group. One thing is common though, they are all here to acquire more knowledge about leadership and sustainability.
On the 21st of August the Welcome dinner took place where participants could get closer to each other, have a nice dinner together and play beer pong afterwards.
Why Bifröst?
Constant workload trains students in group and team work
Small university that emphasises personal service
We aim for personal development and social participation
Friendly campus for individuals and families
Active quality control and innovative teaching methods