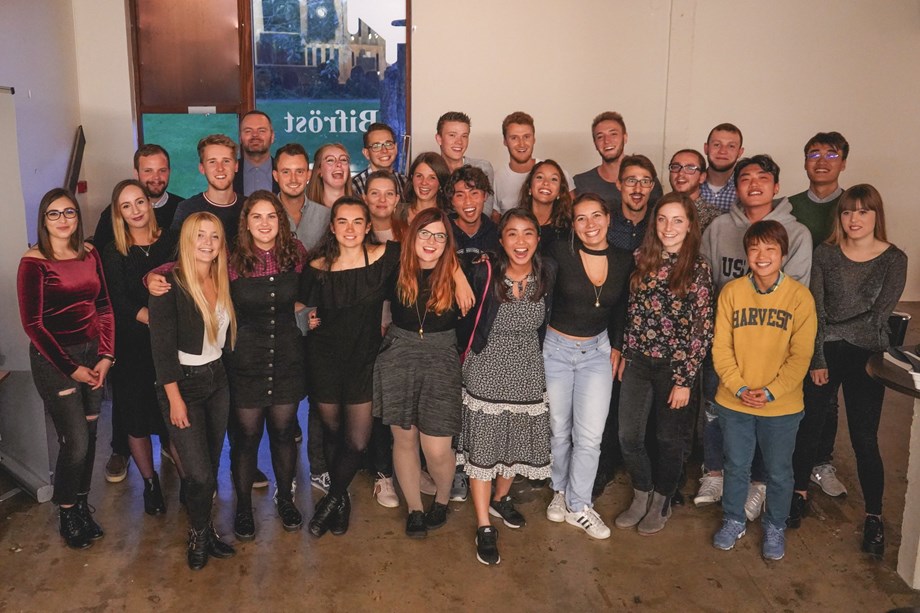 September 3. 2018
Total of 25 exchange students this Fall semester
This Fall Bifröst University has become the home of 25 students coming from all around the world, such as Spain, the Netherlands, Korea, Japan, France, Germany and more.
The welcome dinner was held on the 1st of September with the purpose of letting the students get to know eachother more. After the dinner the legendary beerpong tournament took place and students could enjoy the offerings of the newly furnished hobby/party room playing darts, pool and table soccer.
All in all it was a successful and fun event.
Why Bifröst?
Constant workload trains students in group and team work
Small university that emphasises personal service
We aim for personal development and social participation
Friendly campus for individuals and families
Active quality control and innovative teaching methods