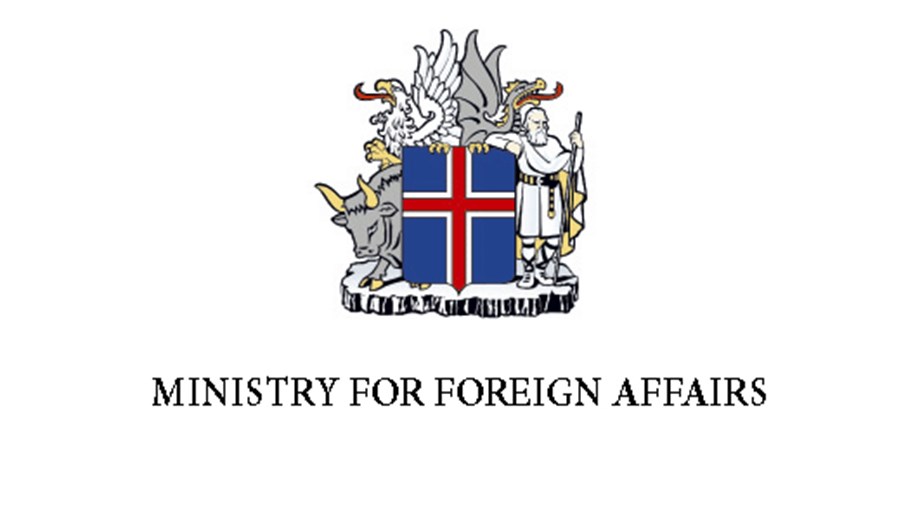 January 20. 2016
The Minister for Foreign Affairs announces grants for master's degree students
The Minister for Foreign Affairs announces two grants for master's degree theses on Arctic issues.
The theses can e.g. be in the field of (international) politics and law, security, environment and climate change, economic and social development, and use of natural resources, in the Arctic.
The Master's thesis should be at least 30 ECTS and to be finalized in 2016.
Each grant is ISK. 400,000 and will be paid out in two installments: 200,000 IKR. at the completion of one-third by the estimation of the thesis supervisor and 200,000 at the completion of the thesis.
The application shall include the following:
1. Name, address and email of the applicant.
2. Description of the thesis, and how it relates to the topic, in Icelandic and English (300-500 words each).
3. Schedule, including set deadlines above.
Application deadline is 15 February. Applications should be sent to:
postur@utn.stjr.is
, including a CV of the applicant and a supervisorial approval for the thesis as a final MA-project.
Applications will be evaluated by a selection committee appointed by the Minister. The process and completion of the theses will be agreed upon with the successful applicants. The grantor reserves the right to a briefing of the conclusions of the project as well as a printed copy of the thesis.
Why Bifröst?
Constant workload trains students in group and team work
Small university that emphasises personal service
We aim for personal development and social participation
Friendly campus for individuals and families
Active quality control and innovative teaching methods