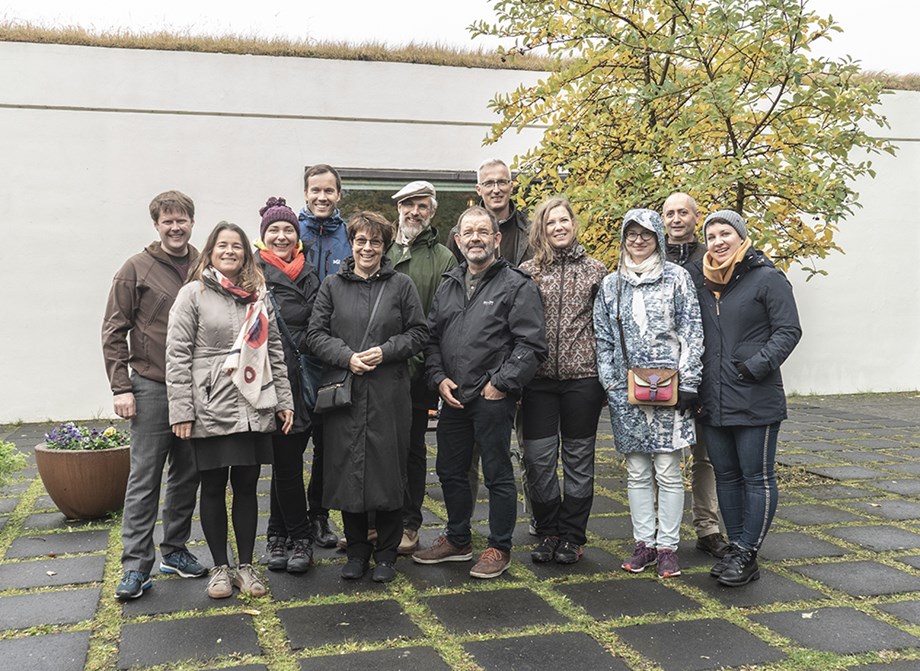 October 15. 2019
The fourth managerial meeting of DT.Uni hosted at Bifröst
Last September, Bifröst University hosted the fourth managerial meeting for the Erasmus+ Strategic Partnership Project, DT.Uni. Project participants are seven European universities and the aim of the consortium is to integrate the methods of Design Thinking into the workings of today's university, with a focus on three groups of stakeholders; namely students, academic staff and managerial staff.
Since the project was initiated two years ago, the consortium has developed eBooks and teaching material that will be published this fall. Two workshops with participants from all seven countries were held. The first one was aimed at academic staff and took place in Dresden, Germany, while the second workshop for managers was held in Birmingham, England.
In the coming weeks, handbooks will be made available on the project's website and subsequently, workshops will be held in Reykjavík, where participants will be trained in using Design Thinking to develop solutions to the challenges that universities are facing. The workshops will be open to all interested parties from academia. Further information about the event and registration procedures will be introduced shortly.
The DT.Uni project is coordinated by Maria Curie-Skłodowska University in Lublin, Poland, in cooperation with The University of Amsterdam, The University of Economics in Bratislava, The Polytechnic of Guarda, Sapienza University of Rome, The Technical University of Dresden, Birmingham City University and Bifröst University.
Publications and further information about the project are available here and further news and events can be followed on its Facebook page.
The DT.Uni project is a Strategic Partnership for higher education, funded by the European Union's Erasmus+ program.

Why Bifröst?
Constant workload trains students in group and team work
Small university that emphasises personal service
We aim for personal development and social participation
Friendly campus for individuals and families
Active quality control and innovative teaching methods