September 2. 2015
Large number of exchange students at Bifröst University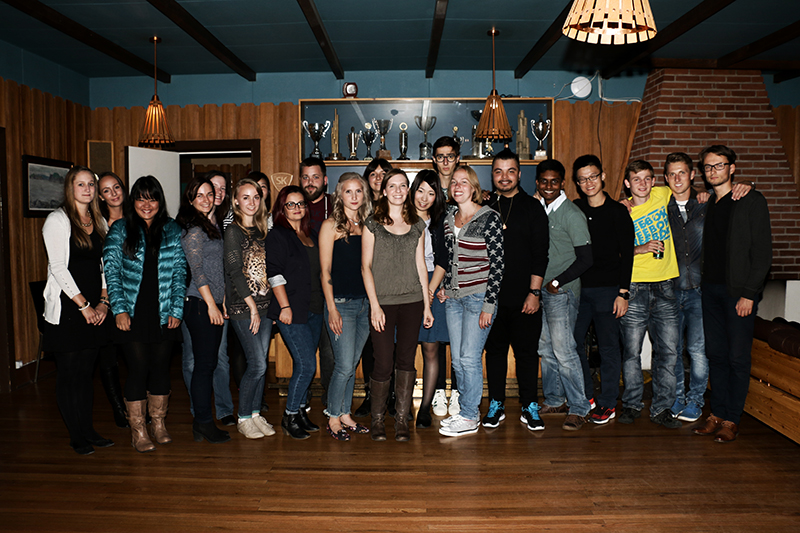 23 exchange students from 14 countries are currently studying at the University of Bifrost this fall semester. Most of them come from Germany, Singapore, the Czech Republic, Japan, the Netherlands and Hungary. The exchange students make their mark on society by their presence, the group this year is both quick to adapt to new conditions and to meet local fellow students.
On Saturday, 22nd September, the Welcome Dinner was held, where exchange students had the opportunity to meet their "buddies", a group of Icelandic students, who are eager to help and provide guidance about social life on campus and Icelandic culture on the whole. Bifröst University students deserved praises for their warm reception and the interest they show both to the students themselves and different cultures.
On Saturday, 5th of September the group will go on a day trip to Snæfellsnes peninsula, where they'll go bird watching and fishing, as well as see the major natural wonders of the area under the guidance of the International Coordinator at Bifrost University.
Why Bifröst?
Constant workload trains students in group and team work
Small university that emphasises personal service
We aim for personal development and social participation
Friendly campus for individuals and families
Active quality control and innovative teaching methods