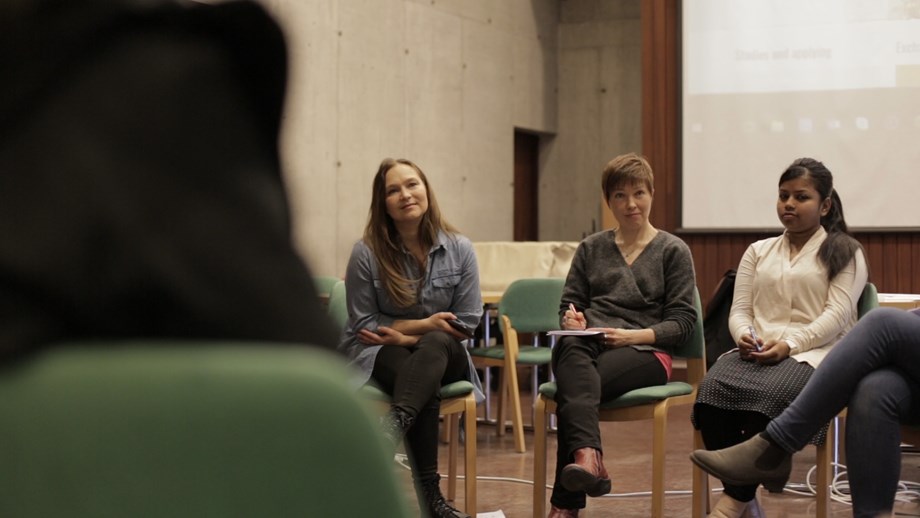 March 16. 2018
Guest lecturers from Oulu University, Finland
Bifröst University had the pleasure to welcome two Finnish guest lecturers Sanna Oja and Teija Harju from Oulu University at Bifröst University. They held two workshops based on work life wellbeing and personal responsibility on the 13th and 14th of March.
These discussions were made to be intimate with a smaller group of international students. They found it very useful, as they went through on topics that are important not just in people's personal life, but also at a professional field. How to be sustainable? What is responsibility? What does it mean being a responsible employee? These questions affect our everyday life and it is becoming more and more important and relevant.
Here is a short interview with Sanna and Teija about their stay in Bifröst
Why Bifröst?
Constant workload trains students in group and team work
Small university that emphasises personal service
We aim for personal development and social participation
Friendly campus for individuals and families
Active quality control and innovative teaching methods