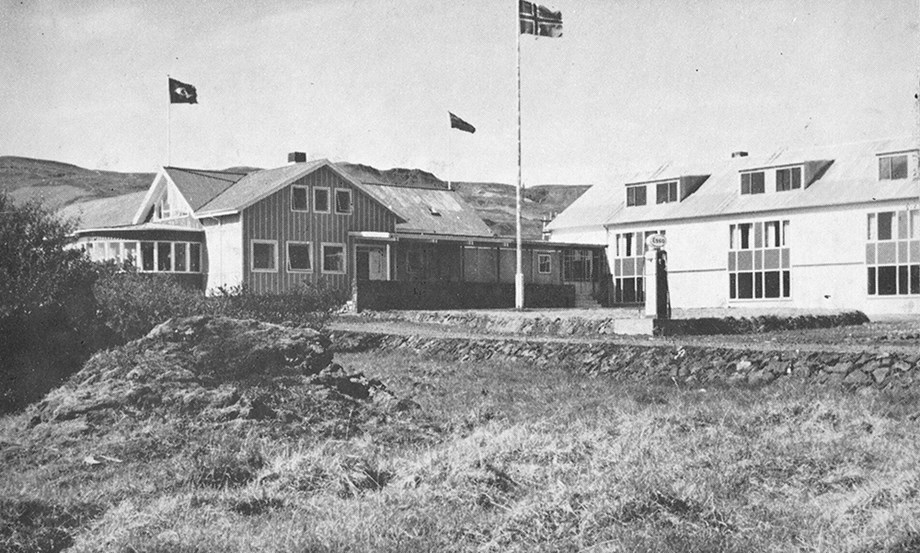 February 14. 2018
Bifröst University 100th Anniversary - Opening event
A little history
Everything began with the foundation of the Cooperative College (Samvinnuskólinn) in 1918, Reykjavík. Originally it started as a secondary school with Jónas Jónsson from Hrifla as the first headmaster. Jónas defined the school's mission as the training of leaders according to the model of the Ruskin College at Oxford.
In 1955, the school moved to Bifröst in the Borgarfjörður region of West Iceland, where it has been ever since. At the same time Guðmundur Sveinsson took over the headmaster's place as the rector. The school went through on many changes around this time and had gotten closer to the shape of the insitution we are a part of today. It became a boarding school and had gotten more and more students living on campus. The university village of Bifröst slowly came into existence.
In 1988 the name of Cooperative College changed to Cooperative University. However, this was not the last change in the school's name. In the year 2000 it changed to Bifröst School of Business, and finally to Bifröst University in the year 2006.
This is a beautiful "family tree" that we can look back at and see how this tiny school grew out itself and became a well respected university. Formerly, Bifröst offered only a secondary-level programme of study lasting only a few months. Today, Bifröst's strongest enrolments are its two and a half year bachelor's and one and a half year master's degrees. However, students can also participate in preparatory studies at a secondary level, aimed at mature students who have gained experience in the working world but lack an Icelandic matriculation examination.
Agenda for the 22nd of February - Opening the birthday event
Start at 14:00 in Hrifla
Þórir Páll Guðjónsson: The representative of the Bifröst Alumni Society will open the birthday event
Lilja Alfreðsdóttir: The Minister of Education and Culture addresses the visitors
Jón Sigurðsson: Samvinnuskólinn and Samvinnuháskólinn - A piece of history
Discussions
Coffe break
Sigrún Jóhannesdóttir: Turn on the lights instead of complaining about the darkness - Reflections on the Women's course "women's glory" 1986 - 1988
Discussions
Student Representative: Rannveig Margrét Stefánsdóttir - Making the dream come true
Vilhjálmur Egilsson: Anniversary of the University of Bifröst and the independency of Iceland
Gísli Einarsson: Presenter and assembly manager
Everybody is welcome to the opening ceremony, but please note that the event will only take place in Icelandic language. However, you are all welcome to come and see this great celebration.
I live stream from the event can be seen here
Why Bifröst?
Constant workload trains students in group and team work
Small university that emphasises personal service
We aim for personal development and social participation
Friendly campus for individuals and families
Active quality control and innovative teaching methods