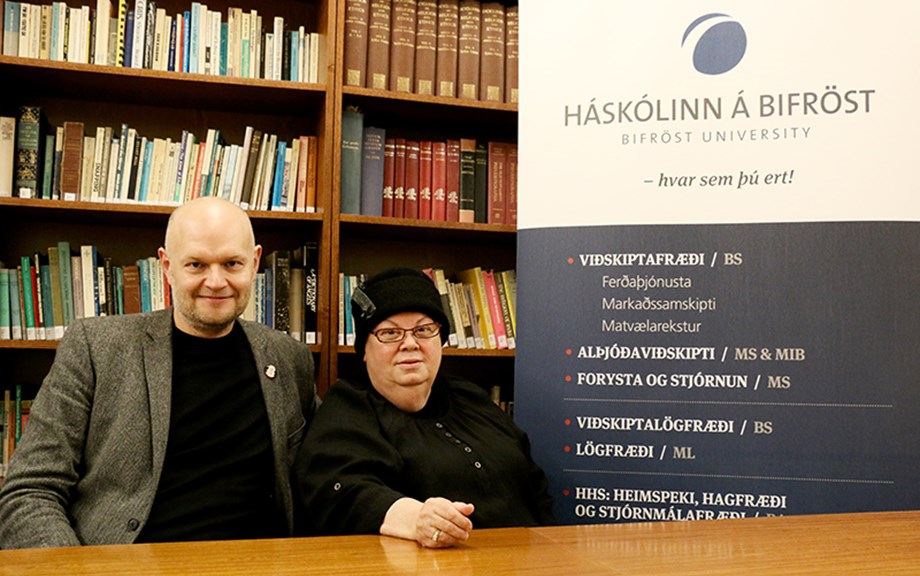 Dr. Carolyn Crippen og Sigurður Ragnarsson, sviðsstjóri viðskiptafræðisviðs.
October 29. 2015
Visiting professor from Canada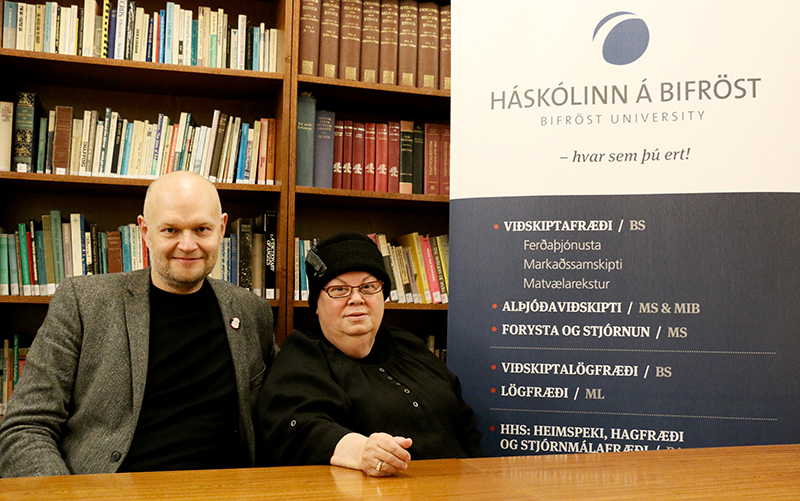 Dr. Carolyn Crippen og Sigurður Ragnarsson,
sviðsstjóri viðskiptafræðisviðs.
Dr. Carolyn Crippen, associate professor of leadership studies at University of Victoria in Canada, was a visiting professor at Bifröst University this fall. She was also the main speaker at a very successful Servant leadership conference last month, held at Bifröst by the Greenleaf Center in Iceland and Bifröst University. Dr. Crippen's speaking at the conference was outstanding and well received and one of her presentation was about Margaret Benedictsson, 1866-1956, that left Iceland for Canada and became a pioneer and social activist in Canada.
When Dr. was asked about her stay at Bifröst she was very happy and said: "It has been my good fortune to spend seven weeks at Bifrost University. During that time I presented two papers at the Servant Leadership Conference hosted by the Greenleaf Iceland Team. I also taught two university classes, one undergraduate and one graduate on the servant leadership philosophy. The students were engaged and thoughtful and asked serious questions. Importantly, I see Bifrost as an educational institution that is creative and flexible, but also a place to stretch the minds of students under the guidance of capable faculty and staff. The rector sets a standard of excellence and high expectations for strong scholarship throughout Bifrost. Iceland will be well served by Bifrost University now and in the future."
Mr. Sigurður Ragnarsson, Head of department of business at Bifröst University was very happy with her visit and stated: "It was a true honor to have Dr. Crippen and her husband Al as part of our community and we deeply thank them for their valuable contribution. We wish them all the best and hopefully they will come back soon".
Why Bifröst?
Constant workload trains students in group and team work
Small university that emphasises personal service
We aim for personal development and social participation
Friendly campus for individuals and families
Active quality control and innovative teaching methods