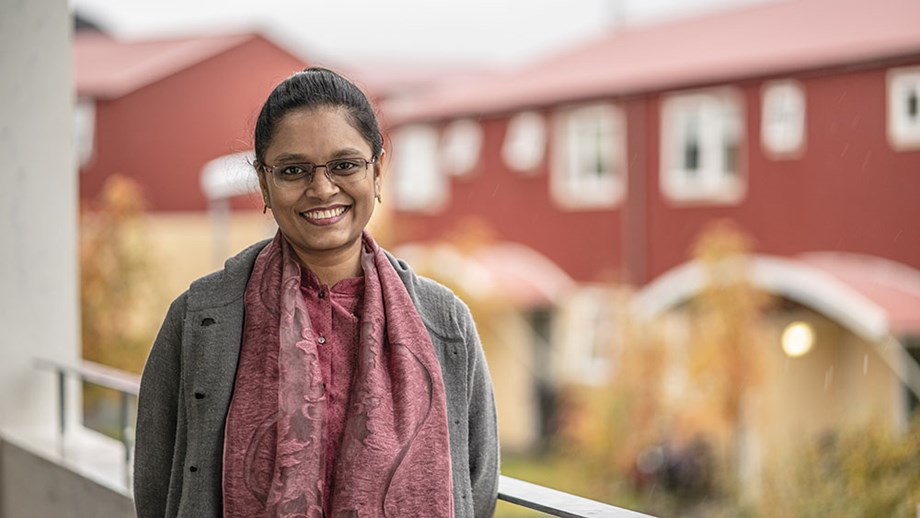 September 25. 2019
Meet Farhana Akter our international student from Bangladesh
Where do you come from and what were you doing back in your home country?
I have come from Bangladesh. I had been performing as a science teacher as well as an academic coordinator at Summerfield School Dhaka Bangladesh. It is an English medium school which follows Cambridge curriculum.
What made you decide to study abroad?
I believe teachers are also learners for whole life. So I decided to take a short break from my job and pursue further studies. I am always eager to do something out of the trend.
Why did you choose Iceland as your destination?
Besides my profession, I am also a part time traveler. I like to visit places whenever I get time. I think Iceland is at the top of the travelers' list for the extremely attractive natural beauty. It's very different from my country. Iceland is a small volcanic island having the purest air, water and also one of the most peaceful countries in the world.
How do you feel in such a different environment?
It is really very interesting to adapt things in a very new environment. At Bifrost the teaching methodology is very unique and I am enjoying it. All the teachers I met very interesting and also the foreign student coordinators very cooperative and caring.
What do you miss from Bangladesh?
I have left so many things back in Bangladesh, my family, my students, friends and of course my country itself for some months long. I think it is good to miss them sometimes to feel their importance in life.
What are the things you do not miss?
When we are away from our comfort zone that we actually habituated with, then we miss everything, even the long traffic jam.
What are your future plans after finishing your studies here at Bifröst?
These courses at Bifrost will add value in my experience as my future plan is to develop myself as a trainer and take part in the teachers' development programs in my country.
Why Bifröst?
Constant workload trains students in group and team work
Small university that emphasises personal service
We aim for personal development and social participation
Friendly campus for individuals and families
Active quality control and innovative teaching methods