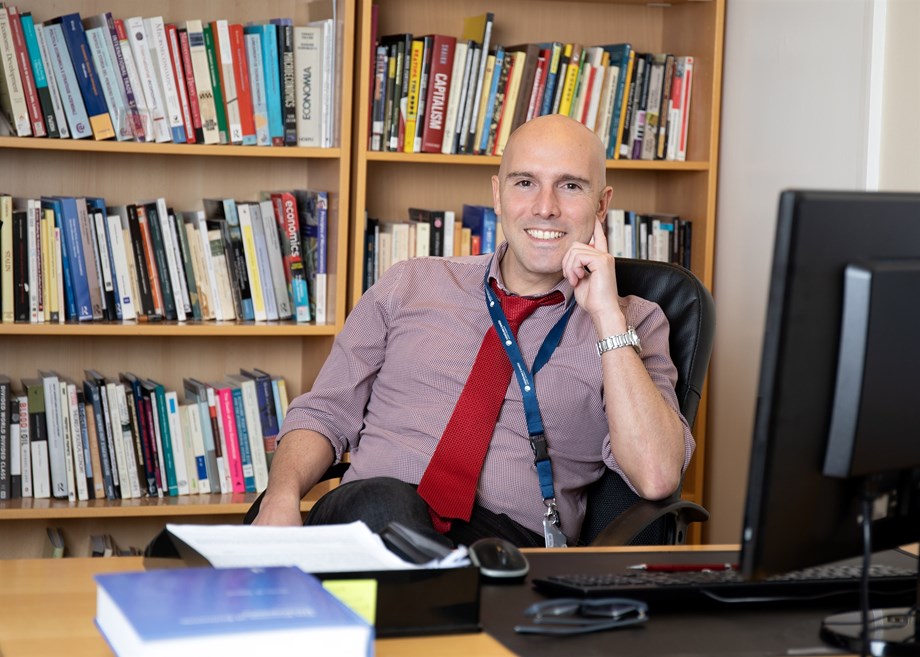 November 13. 2021
Looking forward to his sabbatical leave in China
Dr. Francesco Macheda, Associate Professor in Political Economy at Bifröst University, has been recently invited by the International Business School (IBS) of the prestigious Beijing Foreign Studies University (BFSU) as a full-time Associate Professor. BFSU is one of China's top universities listed under "Project 211" and "Project 985 Innovative Platforms for Key Disciplines" issued by the Ministry of Education of China.
"I will be joining IBS for one year, starting from September 2022", Dr. Macheda says. "I am very happy for the opportunity given to me by the Department of Social Sciences. I believe that my working period in China will further strengthen the internationalization process of Bifröst University, which has been a major focus development point of its higher education system over the past few years."

"During my sabbatical year in Beijing", Dr. Macheda continues, "I will interact and exchange ideas with Chinese and foreign scholars working at BFSU. I will do my best to get as much input as possible for deepening my knowledge on issues related to economic development, scientific innovations and trade relations between China, Europe, and North America." "I know that it is quite premature", Francesco admits, "but I cannot wait to come back from China, sit down in my quite office here at Bifröst and translate my inputs gathered at BFSU into new scientific output".

Why Bifröst?
Constant workload trains students in group and team work
Small university that emphasises personal service
We aim for personal development and social participation
Friendly campus for individuals and families
Active quality control and innovative teaching methods