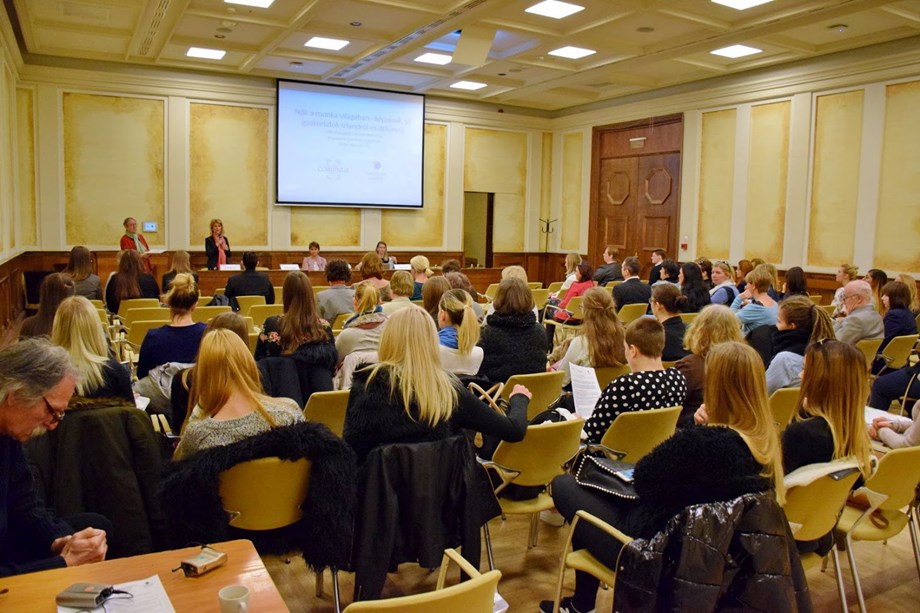 April 26. 2018
Cooperation with Corvinus University of Budapest
Bifröst University collaborated with Corvinus University of Budapest in a short-term project managed by the Hungarian University. The project, titled "Adaptation of Best Practices in Course Development to Improve Women's Employment" received funding form the EEA Grants' National Agency in Hungary (HU01-0016- COOPER-B1- 2017). The project was led by Ms. Judit Fekete, project manager at Corvinus University's Observatory Center for Educational Development.
The aim of the project was to collect, compare and analyse cases of best practice initiatives in training and career support for women. Regardless of geographic location, the implementation of educational and training programs for women can be considered as one of the best ways to promote gender equality and to reduce women's labour market disadvantages. The potential impact of these programs extends beyond the improved labour market situation of women as the high participation of women in the workplace has, as several studies have demonstrated, an overall positive economic effect for society as a whole.
The project's final conference at Corvinus University of Budapest in March 2018 attracted great interest from scholars and practitioners from the public and private sectors. The conference program can be found here on the website of the Observatory Centre for Educational Development, as well as photos from the event. The work culminated in a publication of the best practice cases that are now available online
Forewords of the publication were written by Prof. Beáta Nagy who is the Director of the Centre for Gender and Culture at Corvinus University of Budapest. The project's summary and conclusions by Dr. Henriett Primecz, associate professor at the Management Institute of Corvinus University of Budapest and final thoughts on good practices were offered by Dr. Anikó Soltész. Participants on behalf of Bifröst University were Hulda Ingibjörg Rafnarsdóttir, Dr. Sigrún Lilja Einardsóttir and Kári Joensen.

Why Bifröst?
Constant workload trains students in group and team work
Small university that emphasises personal service
We aim for personal development and social participation
Friendly campus for individuals and families
Active quality control and innovative teaching methods