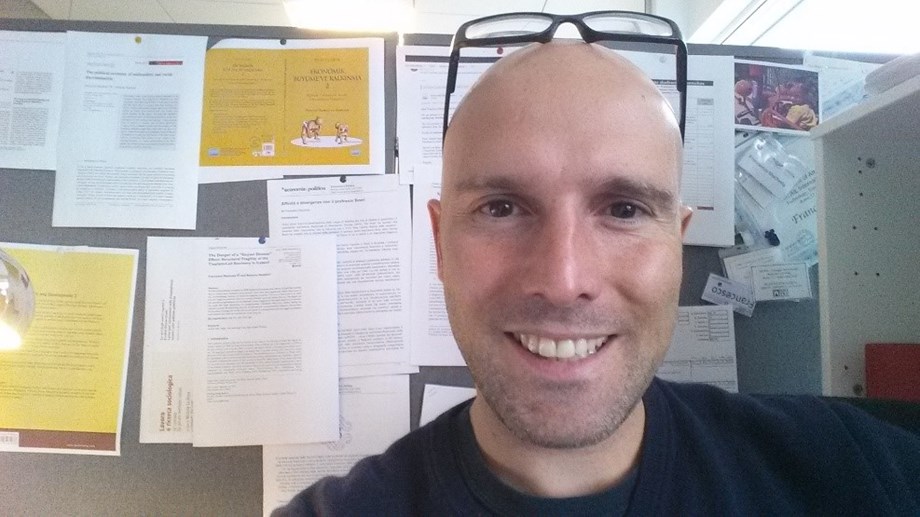 August 30. 2019
Bifröst University's lecturer awarded prestigious Chinese Fellowship
Dr. Francesco Macheda, Assistant Professor in Political Economy at Bifrost University, was awarded the highly competitive Understanding China Fellowship, which is sponsored by the Confucius Institute Headquarters (HANBAN) in Beijing. The Fellowship aims to support scholars from foreign universities institutes to undertake joint research in top Chinese universities and research institutes.
Dr. Macheda's research, which focuses on trade relations between China and US, will be conducted in Beijing between September and December 2019. Francesco will work under the supervision of Dr. Qingyi Su (Deputy Director of International Trade, at the Institute of World Economics and Politics) and in cooperation with Roberto Nadalini, with whom Francesco has recently co-authored two articles which appeared in international academic journals over the last few months.
More info related to 'Understanding China Fellowship' can be found on http://ccsp.chinese.cn/
Why Bifröst?
Constant workload trains students in group and team work
Small university that emphasises personal service
We aim for personal development and social participation
Friendly campus for individuals and families
Active quality control and innovative teaching methods