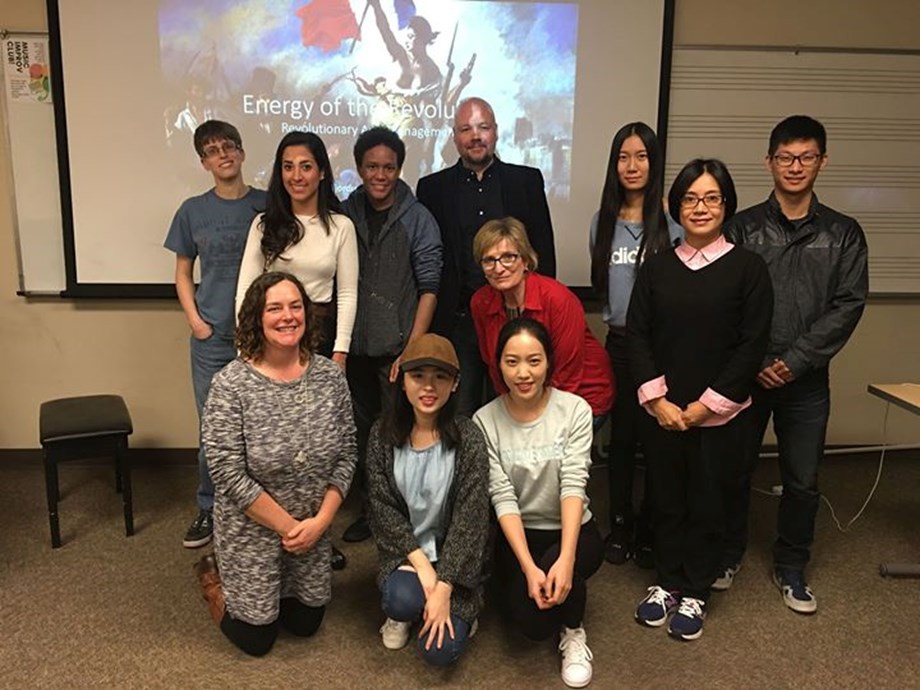 April 4. 2017
A visiting scholar from Bifröst at Colorado State University
Njordur Sigurjonsson, an associate professor at Bifröst University in Iceland, spent the month of February as as visiting scholar at LEAP Institute for the Arts, based at Colorado State University. LEAP is based on four guiding principles; leadership, entrepreneurship, arts advocacy and the public.
Njörður taught a course called Revolutionary Arts Management which dealt with the role of cultural managers and institutions in times of great change like those taking place in the United States during the first weeks of a new president in office.
"Those are interesting times in the United States where both ideas and the future are debated. Cultural institutions play an important role at such times and provide a platform for dialogue and constructive use of imagination," says Njörður.
His main research areas are arts management, cultural policy, sound studies and revolutionary aesthetics. Before his academic life Njordur worked as a managing director of the Icelandic Literature Fund, marketing director for the Icelandic Symphony Orchestra, and as stage manager at the Icelandic Opera. Njordur has taught numerous courses on cultural management, organization studies and cultural theory, and has given lectures and seminars in Finland, Czech Republic, Poland, UK and USA.
Why Bifröst?
Constant workload trains students in group and team work
Small university that emphasises personal service
We aim for personal development and social participation
Friendly campus for individuals and families
Active quality control and innovative teaching methods