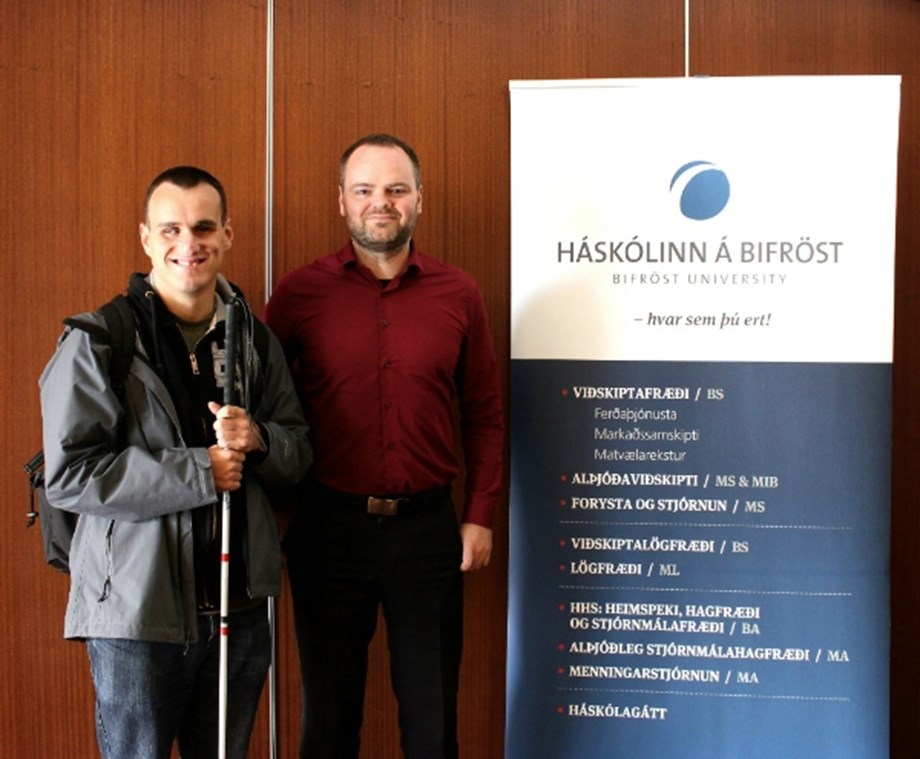 October 10. 2014
A blind exchange student at Bifröst University
Mitchel Snel is one of the exchange students at Bifröst University and comes from The Hague University in Holland. That wouldn´t be newsworthy unless for the fact that he is blind and is the first blind student to attend Bifröst University. He travelled on his own from Holland to Iceland and is very independant and is determined in achieving his goals. Mitchel uses techonology to assist him in his studies and the computer is his main tool when it comes to reading the study material. When asked about his decision to travel to Iceland as an exchange student he had this to say:
I have travelled a lot within Europe and for me Iceland is a unique place to visit. I have great interest in glaciers and volcanoes and Iceland is also advanced country when it comes to techonoly, that is very important in my case when deciding on a destination. All in all I have had very good reception here in Iceland and people are very willing to help if I need it. I chose Bifröst University because of its size which suits me very well as there are short distances for everything. I am used to living in a big city and in my university there are 28.000 students so the difference is significant.
Karl Eiríksson, the international coordinator said that the nomination came with a long notice so the university could prepare for his arrival.

Mitchel is an outstanding student who has come to adopt to the life at Bifröst University very well.
said Karl who is very happy with Mitchel and how he has affected the campus life in a positive way.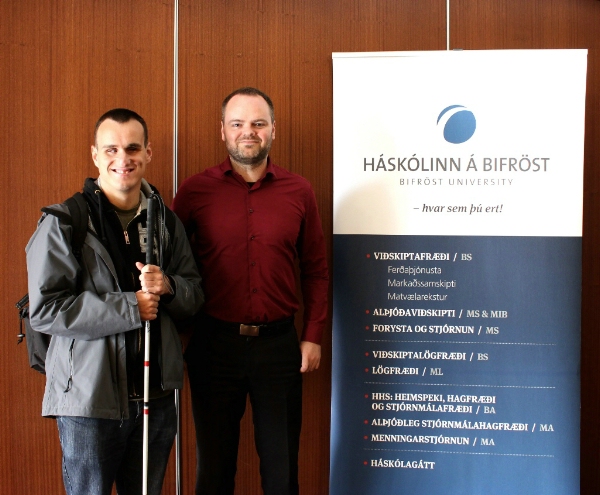 Why Bifröst?
Constant workload trains students in group and team work
Small university that emphasises personal service
We aim for personal development and social participation
Friendly campus for individuals and families
Active quality control and innovative teaching methods