Sustainable leadership

Sustainable Leadership in the 21st Century
18 July – 8 August 2020 | 8 ECTS – 4 US Credits
Leaders of the future will be faced with challenging tasks in an increasingly complex and interconnected world. The course will explore emerging ideas about leadership and provide practical training in leadership. The Nordic Leadership Model and Servant Leadership will be in special focus. Sustainability and social responsibility will be discussed and the role of social entrepreneurs will be examined. The course will include both academic lectures, discussion periods and more practical approaches that will include assignments, group work and field trips.

Program Overview
The Summer School will take place from July 18 to August 8, 2020. On July 18th, an orientation session given by the Program Coordinator will introduce the participants to the program and the campus. The welcome dinner will take place in the evening of July 18th.
A Closing Ceremony will formally end the summer program on Saturday August 8th. The attendance to the Closing Ceremony which will end around midnight that day, is highly recommended.

Arrival & Departure
The University has organized a bus-pick up from Reykjavik to Bifröst in the evening of July 17th. We recommend participants to arrive in Iceland on july 16th or 17th.
Participants are advised to book their flight from Iceland after 14:00 on August 9th as the airport shuttle will arrive at the airport around 12:00 on August 9th.
Schedule
The Sustainable Leadership program is split in two parts:
Part 1: Nordic Leadership Model; Servant leadership; Leading changes; Practical training in leadership; Leadership in NGO´s; Leading Changes; Leadership Communication; Leadership Attributes.
Leadership - company visits.
Part 2: Sustainability; Corporate Social Responsibility; Global Trends – Local Consequence; Social Justice and Human rights; Business Ethics and Social Entrepreneurship.
Personal Responsibility: The individual as a Sustainable Leader.
A visit to sustainable companies in Iceland;
A syllabus for the program can be found here.
A Course Description can be found here.
Instructors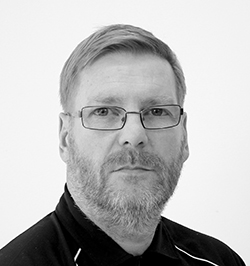 Einar Svansson is an assistant professor at the Faculty of Business at Bifröst University, Iceland. Has lectured on business ethics and sustainable management in Iceland and Austria. Best paper award in the Tourist and Travel Research Association (TTRA) conference in 2011 for his paper about the Blue Lagoon in Iceland.
Previous professional carrier was 20 years (1981-2000) in the food production industry. CEO in two of Iceland´s biggest seafood organizations. In the year 1997 he implemented the first green strategy in the Icelandic seafood industry, highly praised by big customers in Europe.
From 2009- has been studying for a doctoral thesis in the University of Exeter in England. Einar holds two master degrees, in Strategic Management and Business Administration, and Marketing and International Business.
Guest Lecturers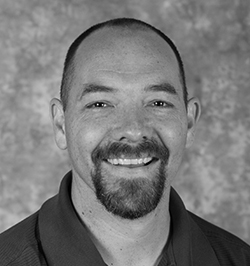 Dr. Christopher Hamstra (CH), Associate Professor, Davenport University, USA
Currently serves as an associate professor of Communication at the W. A. Lettinga campus of Davenport University. He holds a doctoral degree in Organizational Leadership with an emphasis on Human Resource Development and life-long learning from Regent University. Chris also attended Western Michigan University (Organizational Communication) and Calvin College (Telecommunication).
Chris began his career in radio and television as a radio disc jockey and sports reporter. He has reported at local and national event including experience at the 2002 Winter Olympics in Salt Lake City, Utah. He also worked with the State of Michigan as a Human Resource Developer. He served as a training and development specialist conducting needs assessments for future training opportunities.
Dr. Hamstra has a passion in the areas of communication and leadership that connects individuals toward common organization and personal goals. He has presented at international, national, and regional conferences primarily in the areas of Leadership, Communication, Storytelling/Narrative, and Self-Directed Learning. Additionally he has been published in Leadership Excellence, Inner Resources for Leaders, and Interdisciplinary Humanities.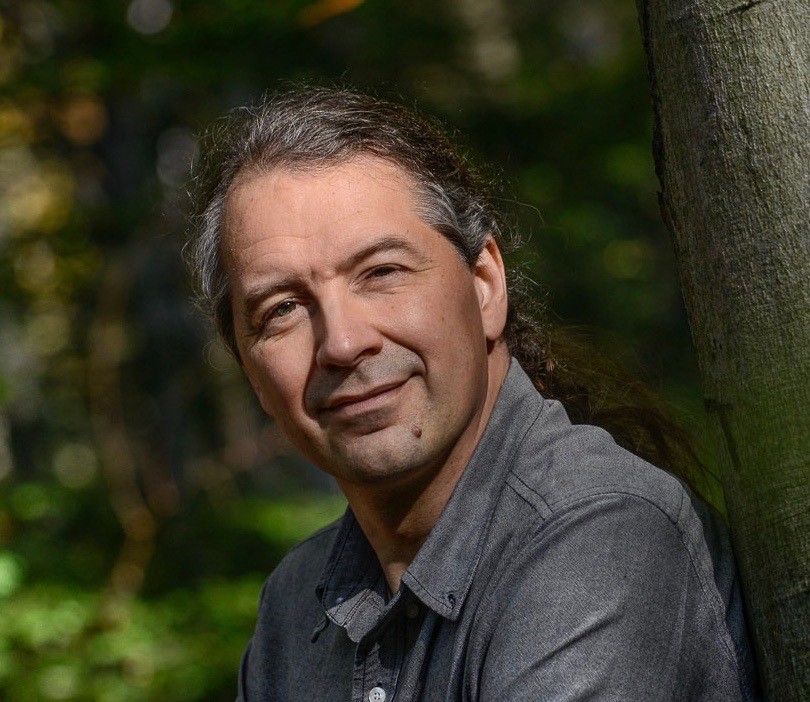 Dr. Christian Baumgartner (CB), Prof. for Sustainable Tourism at the University of Applied Sciences of the Grisons / Switzerland.
Hon. Prof. (FH) Dr. Christian Baumgartner studied landscape ecology and is owner and CEO of response & ability (www.responseandability.com). 1995 he founded respect - Institute for Integrative Tourism and Development (www.respect.at) and worked for 20 years in the international NGO scene. Besides his work as lecturer for Sustainable Tourism, Ethical Management, a.o. in Vienna, Krems (A), Chur (CH), Belgrade (Serbia), Baku (Azerbaijan) and China he was member of the (former) Tourism Sustainability Group within the EU Commission, DG enterprise, and the Multi-Stakeholder Advisory Committee (MAC) of the UNEP 10YFP Sustainable Tourism Programme and member in several more national and international tourism related advisory boards.
Christian Baumgartner is specialized in development and implementation of sustainable tourism and sustainable regional development and guided several concrete tourism development projects in Europe and south-east Asia. Currently he is very engaged in the sustainable tourism development of the middle and lower Danube, including the Danube Delta and tourism development in Central Asia (Kyrgyzstan). He is board member of the Danube Competence Centre in Belgrade / Serbia and vice-president of the International Commission for the Protection of the Alps (CIPRA).
Furthermore, Christian Baumgartner has vast experience in labelling and monitoring. He is part of the advisory boards of the Austrian and the European eco-labels for tourism accommodation, member of the certification board of TourCert (www.tourcert.org) and published books on assessment of sustainability in tourism.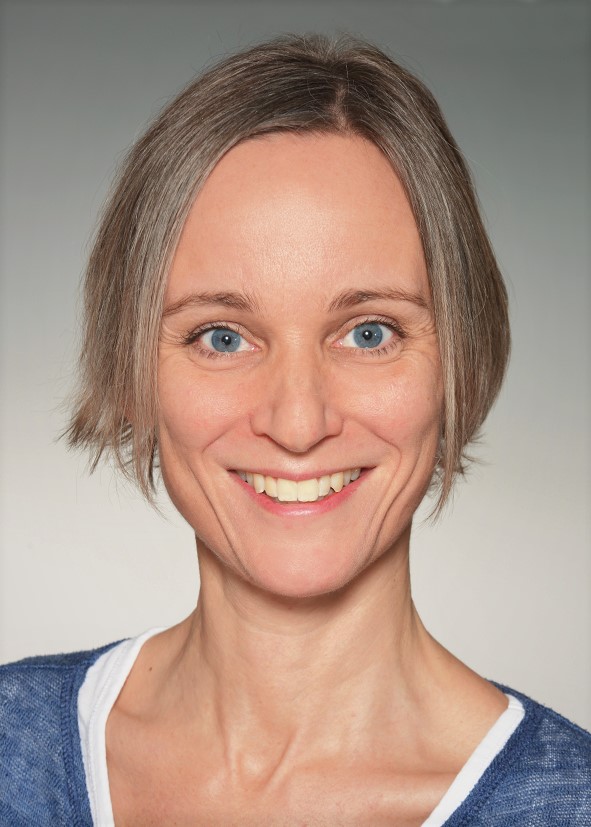 Birte Meng, MPH, Business School of Technische Hochschule Ingolstadt (THI), Germany
Birte has a Master's Degree in Health Sciences with additional studies in Philosophy. In the past she worked as a Teaching and Research Assistant at Justus-Liebig-University Giessen (Germany) in the field of nutrition ecology and complexity research.
After that she took a break from her scientific life in order to travel the world with partly living in Hawaii and doing voluntary work in a non-profit center with sustainable living educational focus. During her travels she was not only able to live in the midst of nature but also, she met a multitude of openminded and visionary people from many different nations. Birte took part in numerous seminars and workshops in the areas of creative arts, non-violent communication, mind-body-medicine, mindfulness, indigenous philosophies and more. This broadened her perspective and turned out to be an invaluable addition to her interdisciplinary scientific background.
Her main interest is best described by the following questions: "How do we really want to live as humanity?" and "What is needed for that?". She focuses on the need of awareness and certain skills that are most basic and relevant for humanity to be able to transition to a preferred future. Currently Birte is teaching "Human Skills and Consciousness in Economics" at Technische Hochschule Ingolstadt (Germany) and is writing a PHD thesis on "The Conscious Evolution of Humanity".
Dr. Auður H. Ingólfsdóttir (Audrey Ingolfsdottir) is the owner and manager of Transformia, an educational platform focusing on self-empowerment, sustainability and social responsibility. She has a Bachelor and a Master's degree in International relations from University of Washington and Tufts University (USA), graduate diploma in journalism from University of Iceland and a PhD in international relations and gender studies from University of Lapland (Finland) and University of Iceland.
Audrey has over twenty years of experience in academia (teaching, research and administration), including 8 years as an assistant professor at Bifröst University. Courses she has taught include courses related to international politics, peace and conflict studies, natural resource management, gender and environment and on sustainability and social responsibility.
In addition to teaching, she is currently involved in several climate related project both with government agencies and the NGO sector in Iceland. She also severs as the chair of the board of Vatnajökull National Park, the largest national park in Iceland.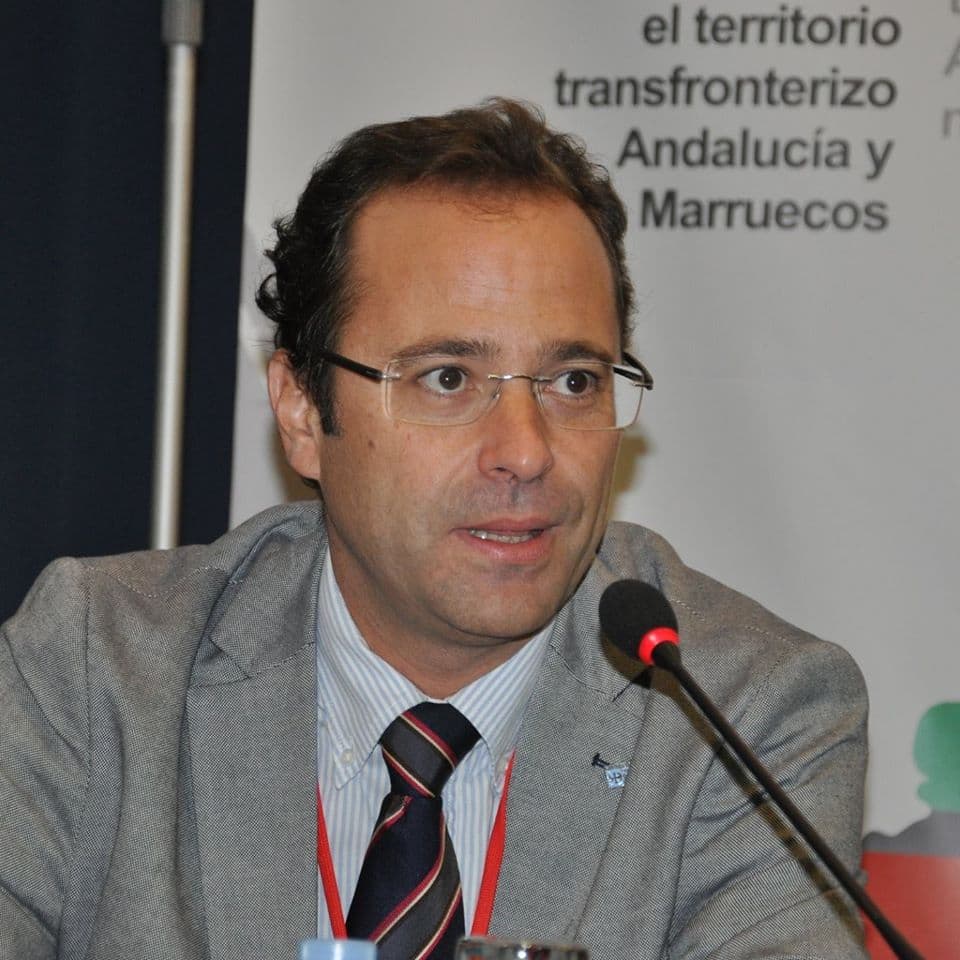 Dr. Juan Uribe-Toril (JUT), Professor at the University of Almería (Spain)
Juan Uribe-Toril has a PhD from the University of Almeria in Economics, Master on Human Resources from the Financial Studies Centre of Madrid, Law Degree from the Complutense University of Madrid and a Diploma in Business Law from the CEU San Pablo de Madrid.
In the past, he has been Director of the Business Incubators Centers Network and Responsible of European Projects on Andalucia Emprende, Public Foundation. Professor at the University of Almería since 2008 has collaborated in several European and American research projects, focusing his field of study on Local Development, Entrepreneurship and Business Incubators. He has published in the most prestigious scientific journals and co-author of several impact books. He is also currently Coordinator of the Ibero-American Network of Researchers in Social Entrepreneurship and Co-development – (RIBERESCO) participating more than twenty Universities and Business Schools.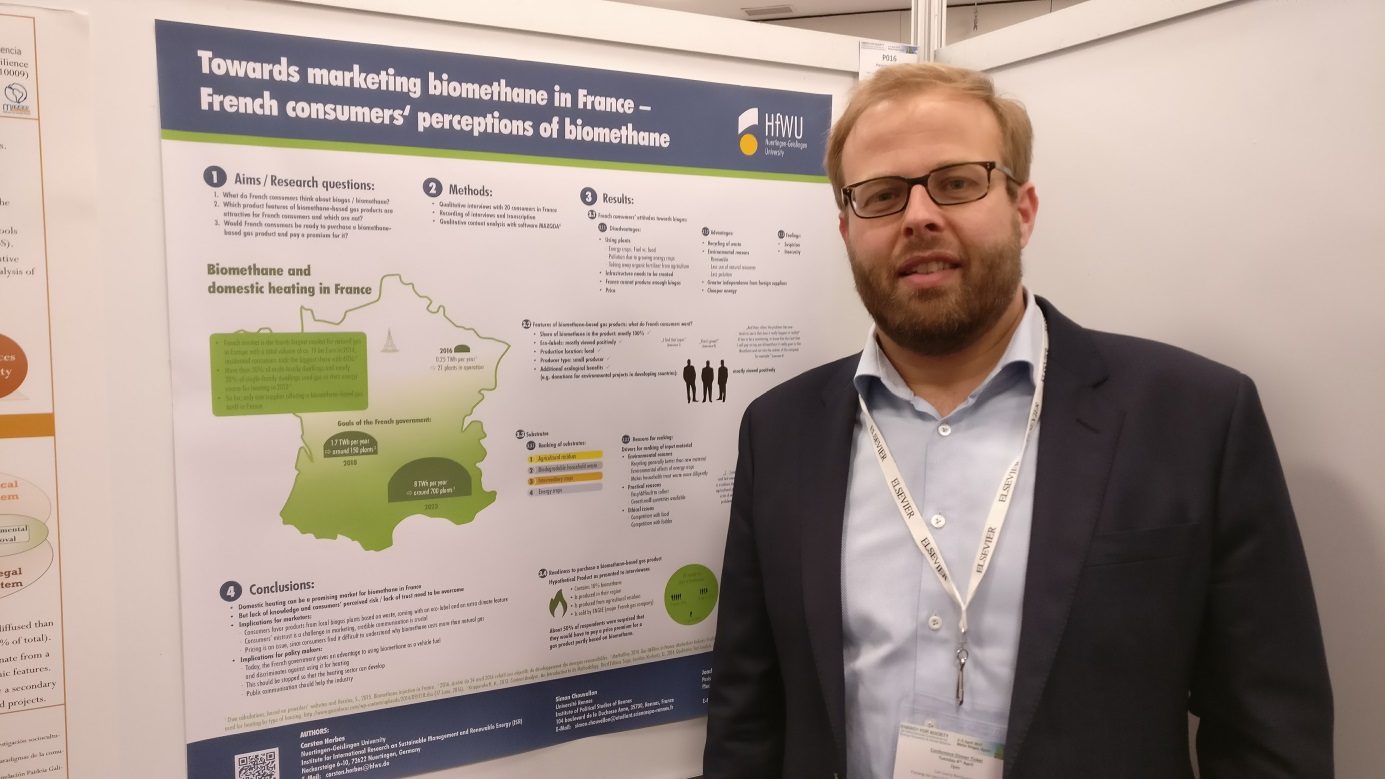 Dr. Carsten Herbes (CHe), Professor, Nuertingen-Geislingen University, Germany
Carsten Herbes is a Professor of International Management and Renewable Energy at Nuertingen-Geislingen University (NGU) and Director of the 'Institute for International Research on Sustainable Management and Renewable Energy'. Besides his work at NGU, he has taught in the United States, France, Italy, Switzerland and Lithuania and has led an international summer school on citizen energy in Kyrgyzstan. Before joining NGU he worked for ten years with a leading management consulting firm in Europe and Asia and where he was based in Tokyo for three years. Subsequently he joined the globally leading producer of biomethane, where he finally served as CFO. He obtained a Master's degree in business administration from Mannheim University and a Ph.D. from the University of Frankfurt (Oder). His research topics include intercultural aspects of sustainable behavior as well as marketing, acceptance and cost of renewable energy. He acts as advisor on sustainability issues to various companies and associations and is a frequent speaker at national and international conferences.

Application
Admission
Applicants have to be at least 18 years old and must have an educational background equivalent to one year at a university before the beginning of the program.
Cancellation policy
In case of cancellation/no-show, the university refunds 90% of the paid amount, due to administration and currency risk.
Prices
| | |
| --- | --- |
| Sustainable Leadership summer program - Prices | EUR |
| Seminars, accommodation, trips and full board | 3.500 € |
The trips include: Volcanoes, caves, waterfalls, natural springs, birdwatching, hiking, midnight sun, a boat trip, Golden Circle trip and trips to the scenes of famous movies.
Discounts
Students from our partner universities get 20% discount.
Groups of 5 students or more get 10% discount.
The maximum discount a single student can get is 20%.
The application deadline is June 1st. (We consider late applications)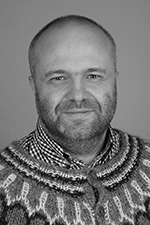 Mr. Guðjón Ragnar Jónasson
Project Manager of Summer School
Why Bifröst?
Constant workload trains students in group and team work
Small university that emphasises personal service
We aim for personal development and social participation
Friendly campus for individuals and families
Active quality control and innovative teaching methods