Apartments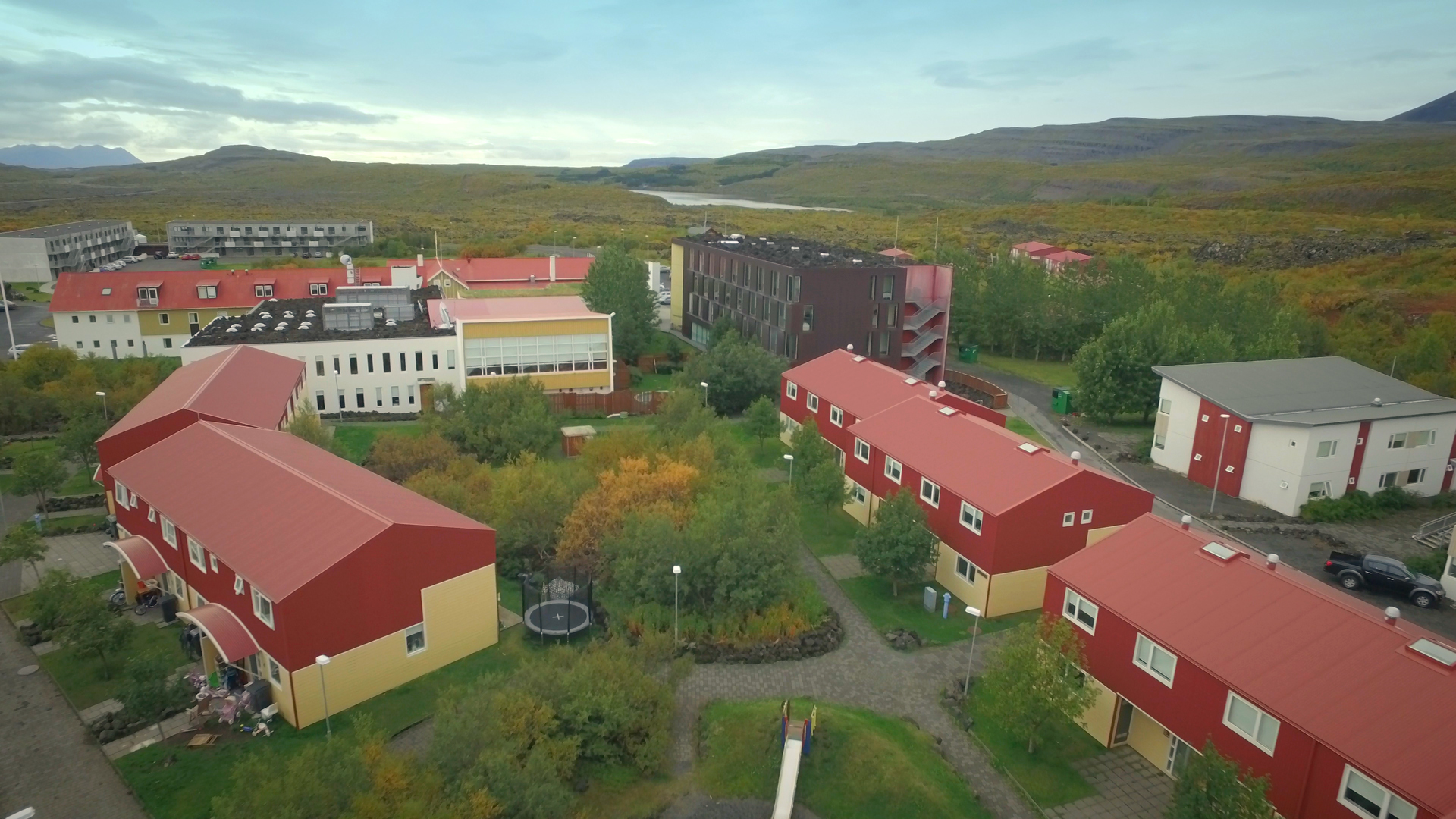 The Housing Division manages on-campus rental housing for students and staff of Bifröst University.
All student housing is located within 300 metres (1/4 mile) from the school and lecture buildings. Students can easily walk to and from their homes to attend classes.
One room apartments
One room apartments are designed for individual students or couples. Students can choose between studio apartments and apartments shared by 3-6 tenants.
Studio apartments have a kitchenette and bathroom. Other one room apartments have a private bathroom but a shared kitchen and living room.
All one room apartments are fully furnished and equipped with the necessary kitchen utensils. These apartments cannot be rented to tenants with pets.
Laundry
On campus there is a laundry room for joint use for students, located in the basement of the University´s premises called Helvíti. It is equipped with two washing machines, dryers and clotheslines. There is no charge for using the laundry room. Users must respect the rules regarding use of the laundry facilities.
Included in the rent
Electricity, heat, 24-hour access to the Internet. For those who choose to rent with furniture, kitchen utensils are also included.
See furniture/kitchenware checklist for a full list of furnishings provided (in addition to refrigerator).
Why Bifröst?
Constant workload trains students in group and team work
Small university that emphasises personal service
We aim for personal development and social participation
Friendly campus for individuals and families
Active quality control and innovative teaching methods